Michael Kriesel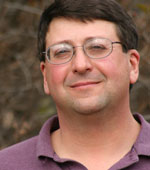 Encompassing numerous forms, Michael Kriesel's poems appear in Nimrod, North American Review, The Progressive, Rattle, and Seems, among other magazines, and have been collected in chapbooks from Marsh River Editions and Sunnyoutside Press.
A recipient of the Muse Prize from the Wisconsin Fellowship of Poets and the Lorine Niedecker Award from the Council for Wisconsin Writers, he also writes reviews and articles on poetry and was a U. S. Navy journalist for ten years.
Shannon Kring Buset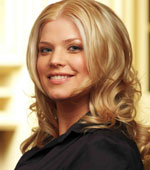 In 2007, Shannon Kring Buset was co-star and executive producer of an Emmy Award-winning reality-cooking series, author of award-winning cookbooks and a memoir, owner of acclaimed restaurants and culinary schools, and president of an international restaurant and marketing consultancy. Shannon's European culinary tours retained a 95% repeat client base, and her monthly culinary newsletter had thousands of subscribers around the world. Her cookware line was sold on QVC.
In 2008, she walked away from it all. She moved to a remote village of 6,000 on the Honduras-Guatemala border, bringing with her just one suitcase and three goals for inner achievement: to heal her heart, to reconnect with her spirituality, and to discover her higher purpose. She did just that.
Today, Shannon is dedicated to bridging the gap between professional success and personal fulfillment, and to inspiring individuals to embrace a more soulful existence. She is a frequent keynote speaker at events throughout North and Central America, Europe, and Asia, and has been featured on NPR and The Rachael Ray Show, and in more than 150 publications including The Wall Street Journal, SmartMoney Magazine, TV Guide, Redbook, and the New York Post. The author of four books including Sister Salty Sister Sweet: A Memoir of Sibling Rivalry, she is presently completing her first novel.