In celebration of Lakeland College's Sesquicentennial Year, festival host Karl Elder, invited four writers who are also Lakeland College alums.
Matthew Henriksen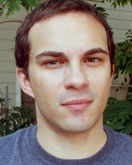 Matthew Henriksen grew up in Appleton, Wisconsin. He received a B.A. in Writing from Lakeland College in 2001 and an MFA in Poetry from the University of Arkansas in 2004. The Boston-based publisher Black Ocean released his first book of poems, Ordinary Sun, in 2011.
The book received a starred review in Publishers Weekly and was listed as one of "20 of the Best Books on Independent Presses You Should Know About" on The Huffington Post.
He is also author of the chapbooks "Another Word" (DoubleCrossed Press, 2010) and "Is Holy" (horse less press, 2006). Some recent poems appear in Mandorla, Fence, The Academy of American Poets Poem-A-Day, Fulcrum, Bright Pink Mosquito, Handsome, Realpoetik, Raleigh Quarterly, Alice Blue Review, Sink Review, and So & So Magazine. A special feature of Frank Stanford's unpublished poems, fiction, and correspondence, selected by Henriksen, appear in Fulcrum #7 in 2011.
From 2004-2009 he published Cannibal Books, a book arts poetry press, and curated The Burning Chair Readings in Brooklyn, New York. He co-edits Typo, an online poetry journal, teaches creative writing at the University of Arkansas–Fort Smith, and lives in the Ozark Mountains.
Dawn Hogue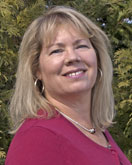 After earning her BA in English at Lakeland College in 1990, Dawn Hogue taught English at Sheboygan Falls High school for 26 years. While there, she advised the student newspaper, the yearbook and the EWC all-conference literary magazine, Menagerie. At Lakeland College, Hogue earned a writing minor and served as an assistant editor for the literary magazine Seems.
She now works as a writing tutor for Johns Hopkins University's Center for Talented Youth. Hogue also served as adviser for The Lakeland Mirror and as an adjunct instructor for Lakeland's General Studies Department.
Her poetry has appeared in Stoneboat. Hogue is also the author of two test prep books for AP English students: AP English Literature and Composition Crash Course and AP English Language and Composition Crash Course, both from Research & Education Association. She also is the creator and moderator of AP English, an online professional networking community for AP English teachers. She is currently seeking representation for her novel, A Hollow Bone.
Jean Kuehnel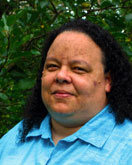 Jean Kuehnel was born in Milwaukee, and raised on a farm near Lakeland College, instilling a love for animals that has never left her. After high school, she spent a few years studying jazz piano at the Wisconsin Conservatory of Music in Milwaukee, before finishing a Bachelor's degree at Lakeland. From there, it was graduate school in Wichita, Kansas, where she entered a poet but graduated with a novella.
Taking a job at Clemson University brought Jean to the Carolinas, which has been her home since. Though the classroom was remained a deep love for her, her interests took her out into the community while at Clemson, helping to organize after-school programs and summer camps, develop leadership training in at-risk communities, and assist in fund-raising efforts for non-profit organizations.
After leaving Clemson, Jean moved to North Carolina, and focused on becoming a computer programmer, initially designing economic-based experiments for the web, and gradually becoming a full time developer.
Jodie Liedke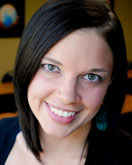 Jodie Liedke, a true Wisconsinite, having spent four summers working in a mozzarella factory, received her BA from Lakeland College in Sheboygan, WI where she majored in writing and minored in both English and communications. Liedke has served as an assistant editor and managing editor for the literary magazine Seems and managed and marketed the Great Lakes Writers Festival for three consecutive years. She created Portrait of a Poet: Jim Gustafson, a website tribune to the Detroit poet, for her undergraduate honors project and presented it at Lakeland College's Humanities Fair under the title "How I Fell in Love With a Wild Man."
Liedke has also presented her paper "Virginia Woolf's Mrs. Dalloway: Censorship, Marriage, and Female Identity" at Marquette University's annual Women's Studies conference, as well as her essay "Return to Paradise: Eight Days to Find The Courage to Be" at the national 2008 SISSI conference in Colorado Springs. She completed her MFA from Wichita State University in fiction where she taught composition as well. Liedke was the editor for Mikrokosmos 56.
Her creative work appears in Metal Scratches, Fractions, and Stoneboat. She presented her exercise, "Photographing a Plot" at the 2010 AWP Pedagogy Forum in Denver, CO. Liedke served as the General Education Coordinator, a Creative Quill lead, the advisor for GLUWW (Globe La Crosse Writers Write), and the creator of the Writing Across the Curriculum Program at Globe University-La Crosse where she taught composition, creative writing, literature, and film. She is currently associate professor at Lakeland University. When not thinking prose or poetry, Liedke enjoys backpacking, rock climbing, cliff jumping, and biking.