Kathleen M. Heideman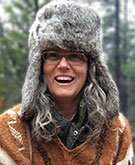 Kathleen M. Heideman is a writer, artist and environmentalist working in Michigan's wild Upper Peninsula. Her newest collection of poetry is Psalms of the Early Anthropocene (Winter Cabin Books, 2017). Her work appears in several literary anthologies, including And Here: 100 Years of Upper Peninsula Writing, 1917–2017, edited by Ron Riekki (Michigan State University Press); Isle Royale from the AIR: Poems, Stories and Songs from 25 Years of Artists-In-Residence, edited by Phillip Sterling (Caffeinated Press); and Maiden Voyage: Marquette Poets Circle Anthology (Gordon Publications).
She is a fellow of the National Science Foundation's Antarctic Artists & Writers Program, and has completed numerous artist residencies with watersheds, forests and the National Park Service. She is drawn to wild and threatened places. Heideman serves on the board of the Upper Peninsula Environmental Coalition, and works with the UPEC Mining Action Group. She is a curious woman.
---
Paul Hostovsky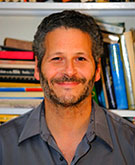 Paul Hostovsky is the author of ten books of poetry and five poetry chapbooks. He has won a Pushcart Prize, two Best of the Net awards, the FutureCycle Poetry Book Prize, and the Comstock Review's Muriel Craft Bailey Award.
His poems have been featured on Poetry Daily, Verse Daily, and The Writer's Almanac. He makes his living in Boston as a sign language interpreter and a Braille instructor.