The Great Lakes Writers Festival is free and open to the public.
Register Online
Online Registration Form for Individuals
Online Registration Form for Schools
Or mail your registration
Mail Registration form to:
Jodie Mortag
Associate Professor of Writing
Lakeland University
W3718 South Drive
Plymouth, WI 53073
Order a GLWF Shirt!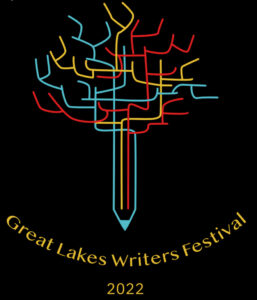 Order shirts in short ($15.00) or long  ($20.00) sleeve styles.
Orders for shirts made by the first Friday in October may be picked up and paid in full at the festival (cash or check accepted).
There is space on the mail-in registration form for your t-shirt order. If you are registering online, contact Jodie Mortag regarding t-shirt orders.