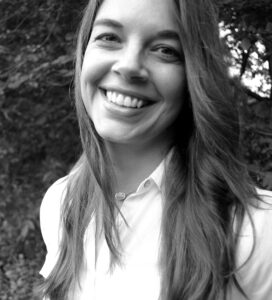 Jodie Mortag graduated from Lakeland in 2007 with a bachelor's degree in writing and returned to her alma mater in 2013 after serving as general education coordinator and a writing and humanities instructor at Globe University where was named Faculty Member of the Year in 2010.
Mortag earned a Master of Fine Arts degree from Wichita State University, where she also served as a graduate teaching assistant, Editor of Mikrokosmos, and was twice nominated for the WSU Academy of Effective Teaching Award.
Her creative works have been published in "Ruminate," "North Dakota Quarterly," "Counterclock," "Fourteen Hills," "Barnstorm," "Stoneboat," "Fractions," and "Metal Scratches." Her short fiction piece "Horses for Fairies" received the Merit Award in the Pump House Exhibit "Exposure: Words from Images 2011."
In 2015, Mortag was awarded the Golden Musko Award for the Most Valuable Female Professor at Lakeland, and in 2017, she was awarded the Underkofler Excellence in Undergraduate Teaching Award.
As Assistant Professor of Writing at Lakeland University, she instructs courses in fiction, nonfiction, and screenwriting, while also serving as the editor to the print literary magazine Seems.